Your #1 source for lifetime fitness information; vital strategies for promoting life-long health, strength, vigor and independence.
We all age; we all get to die – the primary concern is: how much pain and disability will we have to endure on the way to our common end?
Do you want to stay YOUNG longer?
 The best time to ask 
how to do that
 is before we start to fall apart; the next best time is 
NOW
! Some people are born with better genes and/or gene expression and just age well, but science shows that 
nutrition, sunlight, physical activity, sleep quality and thinking patterns powerfully affect our state of health and fitness
. In addition, 
supplements abound today that can compensate for most of the functional decline that results from aging
. 
Senior Fitness.com
 explores and reports 
practical life-style patterns and strategies
 we can adopt to promote 
optimal health, longevity and vitality
.
Today we know how to slow aging and delay the consequences of aging for decades, but to personally benefit we must learn about and practice strategies that work; that's what we document on Senior Fitness – practical antiaging strategies that work!
6-Pillars of Senior Fitness
Learn how to slow and reverse Age-related Functional Decline. We bring you the latest strategies to optimize senior fitness and health into advanced age. The time to start is now; the place to start is here. The sooner you apply these Youth-Prolonging Strategies, the longer you will enjoy pain-free vitality, vigor and independence into advanced age.
We continually research the latest science to formulate practical strategies for optimizing the aging process; letting us live longer, healthier lives, free of disease and pain into advanced age. We think life is precious and far more enjoyable and productive when we are in good health. Yes we all get old and die, but our thinking is that Later is Better, and pain and disability are to be avoided.
We recommend only products and suppliers we use;Life Extension Foundation is second to none for understanding the science of optimal aging and life-long health – My favorite supplier and info source. LEF funds research to discover the mechanisms of aging and means for slowing and eventually halting/curing aging. When they discover compounds that slow aging and extend healthy lifespan they formulate a product and bring it to market; they are the cutting edge of optimal aging technology and supplements.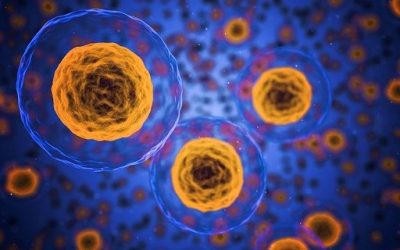 Over a decade ago, stem  cells were promised to repair virtually everything in our bodies, but over time researchers noticed that very few stem cells actually survive transplanting over the long term, and began looking at what stem cells (SCs) were doing to cause the...
read more
Vitamin D3 is a rampant deficiency in sun-phobic men and women; the further north you live (above the equator), the more likely to be deficient. Levels below 30 ng/dl cripple the immune system. Optimum number keeps going up; shoot for 70 ng/dl. That takes 5000 IU -...
read more
Two weeks after my 80th birthday, at Fitness19 in Simi Valley, while coaching a client I sometimes take the liberty to work in with, I "showed him" how to go for a new max. The idea is to warm up with something light, then in about three intermediate loads (like...
read more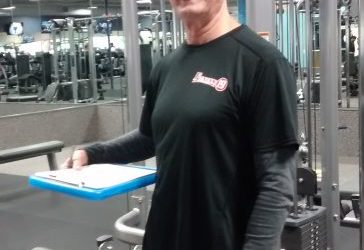 It's been about 10 months since I started as a Fitness Trainer at the Simi Valley Fitness19 Gym. I've had about 15 clients over that time and I have seen some remarkable recoveries of clients who started with me in various conditions, some pretty severely disabled....
read more
In December I was hired as a trainer at the new Fitness19 Gym in Simi Valley CA. If you're tired of sliding down-hill toward infirmity, let me help you on a new path to strength and stamina with a renewed outlook on growing older with class and grace.   I guide you...
read more
Frank's Comment: P. D. is a health writer I subscribe to with great insights on staying healthy and fit long-term - read & heed! Vegetable oils are better termed industrial seed oils, since they're not made from vegetables and require an industrial process...
read more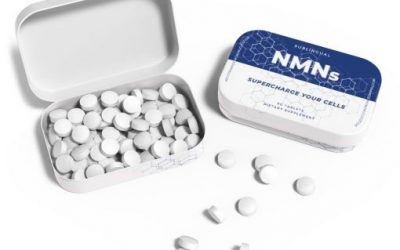 I completed the 3 months of taking Nicotinamide Mononucleotide (NMN) at 1 gram/day at the end of October. I'm quite pleased with the results, but I wish I had done it at a time when I could have used the gym and weight training to to make the progress better visually...
read more
Long a practice for those seeking God and spiritual connection to Him, Fasting has very real benefits for health and fitness. The most productive and simplest form of fasting is termed Intermittent Fasting, and I explain the easiest way to do this below, but first...
read more
For an update on the current efforts in science to halt aging, and the diseases of old age, watch this lecture by David Sinclair PhD. He and his projects are at the forefront of life-long health. This is well worth watching today!
read more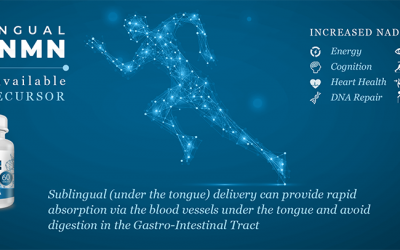 If we found a strategy for actual  aging reversal, even if temporary - like taking 15 years off your current age and giving you the physical and mental capabilities of 15 years back - would you jump on it? What about the cost - would you pay $100/month for 3-4 months?...
read more
Study shows that Protein Requirements increase with age: When you see advise for protein intake in the popular press, numbers are all over the place, and there seems to be wide disagreement on amounts and sources. The popular position for aging seniors has long been...
read more