News Roundup – Recent health news worth talking about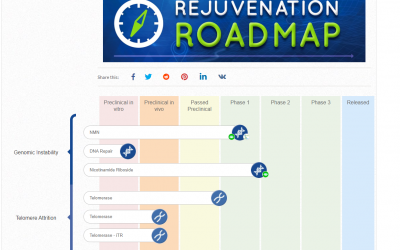 For a quick update on virtually every technology being explored for repairing the damage of aging, take a look at Lifespan.io's awesome graphic page; The Rejuvenation Roadmap. The page show the status of pretty much every rejuvenation strategy in the works in a...
We review many newsletters and daily bulletins related to health interests of seniors working to stay strong, fit, and disease/pain-free into advanced age. We offer here the useful highlights, in support of our strategies for optimal aging, but without complete assurance of validity; do your own followup please.