News Roundup – Recent health news worth talking about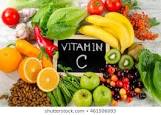 Reports from China are coming in about their protocol to prevent death in the elderly. This includes 24 gram/day Vitamin C give by IV over a 24 hr period. The details are missing beyond that, but this has been verified by several sources. See report by GreenMedInfo...
We review many newsletters and daily bulletins related to health interests of seniors working to stay strong, fit, and disease/pain-free into advanced age. We offer here the useful highlights, in support of our strategies for optimal aging, but without complete assurance of validity; do your own followup please.