Your #1 source for lifetime fitness information; vital strategies for promoting life-long health, strength, vigor and independence.
We all age; we all get to die – the primary concern is: how much pain and disability will we have to endure on the way to our common end?
Do you want to stay YOUNG longer?
 The best time to ask 
how to do that
 is before we start to fall apart; the next best time is 
NOW
! Some people are born with better genes and/or gene expression and just age well, but science shows that 
nutrition, sunlight, physical activity, sleep quality and thinking patterns powerfully affect our state of health and fitness
. In addition, 
supplements abound today that can compensate for most of the functional decline that results from aging
. 
Senior Fitness.com
 explores and reports 
practical life-style patterns and strategies
 we can adopt to promote 
optimal health, longevity and vitality
.
Today we know how to slow aging and delay the consequences of aging for decades, but to personally benefit we must learn about and practice strategies that work; that's what we document on Senior Fitness – practical antiaging strategies that work!
7-Pillars of Senior Fitness



Learn how to slow and reverse Age-related Functional Decline. We bring you the latest strategies to optimize senior fitness and health into advanced age. The time to start is now; the place to start is here. The sooner you apply these Youth-Prolonging Strategies, the longer you will enjoy pain-free vitality, vigor and independence into advanced age.
We continually research the latest science to formulate practical strategies for optimizing the aging process; letting us live longer, healthier lives, free of disease and pain into advanced age. We think life is precious and far more enjoyable and productive when we are in good health. Yes we all get old and die, but our thinking is that Later is Better, and pain and disability are to be avoided.
We recommend only products and suppliers we use; Life Extension Foundation is second to none for understanding the science of optimal aging and life-long health – My favorite supplier and info source. LEF funds research to discover the mechanisms of aging and means for slowing and eventually halting/curing aging. When they discover compounds that slow aging and extend healthy lifespan they formulate a product and bring it to market; they are the cutting edge of optimal aging technology and supplements.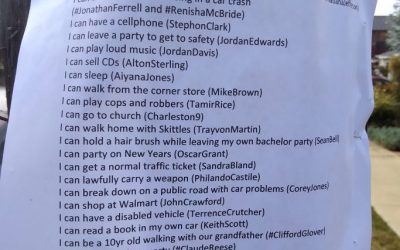 My daughter, who publishes Gardenerd.com resides in Santa Monica CA, and recently with helicopters overhead signalling the unrest of massive protests against the indefensible injustice that caused the death of George Floyd, she felt strongly complicit of...
read more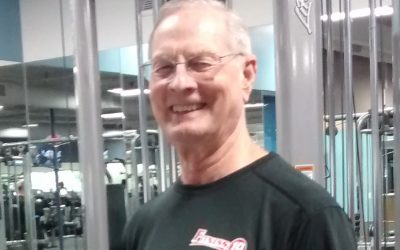 Can an 81 year old gym rat regrow knee cartilage? It seems so. In July 2020, I was ramping up my leg-press load to see if I could get back to 10 plates per side (1000 lb including the sled). When I got to 8 plates per side on my last set that day, my left knee really...
read more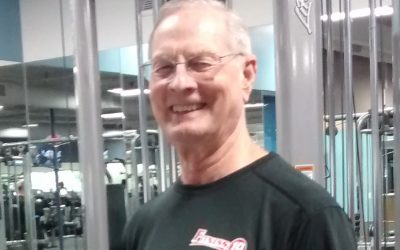 Frank Wilhelmi: Senior Fitness Specialist & Trainer Exercise Training to build Muscle/Strength, Vaporize Fat, Boost Stamina - Move with Grace and Ease Diet/Nutrition - for Optimal Health, Fitness & Longevity Supplements - to Counter Functional Losses of Aging,...
read more
On September 18, 2019 I had an MRI that found two suspicious loci in my prostate, one of which was diagnosed as likely stage 1 Prostate cancer and the other as transitional, I chose to try an underground approach shown to be selective at killing cancer cells via 4...
read more
Chemotherapy is well known for causing peripheral neuropathy - a tingling or burning in the hands and feet or perhaps simply numbness in extremities. Now there is evidence that this is caused by Cisplatin and other chemo-drugs inducing a state of senescent-like injury...
read more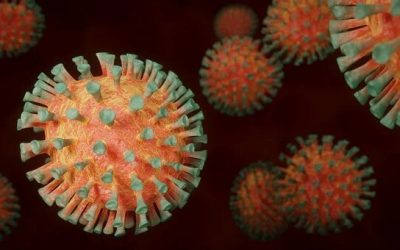 August 25, 2020 Study finds hydroxychloroquine reduces in-hospital COVID-19 mortality by Istituto Neurologico Mediterraneo Neuromed I.R.C.C.S. An Italian observational study contributes to the ongoing debate regarding the use of hydroxychloroquine in the current...
read more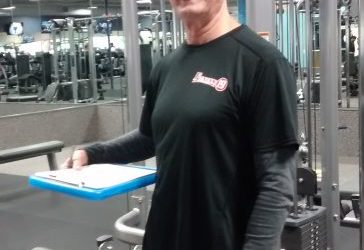 On Monday, 6/15 our Simi Valley Fitness 19 reopened, with heightened levels of cleaning and distancing and mask requirements for staff and clients. The first two weeks has been a trial run to make sure our anti-viral methods worked well enough to keep us safe, and as...
read more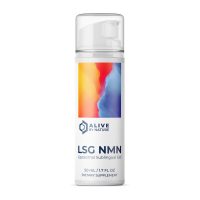 NAD+ is the hardest working enzyme involved in the body's energy production, but by 70, we have under a third of what we had as young adults. It is rationed to do only the most necessary functions, and so everything involved in repair and upkeep of our bodies and...
read more
A Cancer Killer in Plain Sight? In August last year (2019) one of the newsletters I subscribe to wrote of a commonly used deworming medicine for pets (and humans, but requires a prescription, and costs far more) that kills virtually all cancer cell types, including...
read more
Vitamin D3 is a rampant deficiency in sun-phobic men and women; the further north you live (above the equator), the more likely to be deficient. Levels below 30 ng/dl cripple the immune system. Optimum number keeps going up; shoot for 70 ng/dl. That takes 5000 IU -...
read more
Two weeks after my 80th birthday, at Fitness19 in Simi Valley, while coaching a client I sometimes take the liberty to work in with, I "showed him" how to go for a new max. The idea is to warm up with something light, then in about three intermediate loads (like...
read more